Precision farming
With the development of the eTrac to work the land, precision farming will get an extra dimension. Working the land won't be just done at the exact location in the field using the GPS-RTK signal but will also be done with the exact and minimal amount of energy.

Renewable energy
Electricity from solar collectors or wind mills can be generated and stored at the farm in a safe way.  Next this electricity can be used as renewable energy to drive the eTrac to work the land. In this way, the generation and usage of energy at the farm will be more balanced and the farmer will become less dependent from fossil fuels. The environment will be saved as there is no emission of any pollutants during the generation or usage of electricity instead of diesel.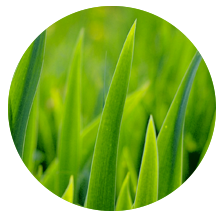 Crop management
The eTrac will store all sensed crop data into the cloud. The food chain becomes completely trackable and traceable in this way and farmers can use the collected data to manage their crop more effectively.
Fleet management
The eTrac will store all technical data of this vehicle into the cloud and will read remote commands from a server. In this way this unmanned tractor but also all other manned tractors can be monitored, controlled and managed by the farmer at any time from any place in the world.